Opening up volunteering!
This month Syringe Access Services is opening up applications for new volunteers! We had our first in person training on July 31, 2021. We will continue to on-board volunteers at our SAS Mobile Syringe sites all over San Francisco 5 days a week. Volunteering for SAS is a fun way to participate in harm reduction and requires no previous experience.
To become a volunteer please go to shiftboard.com/sfaf and fill out an application. We will train you on site and you will have the opportunity to work at any mobile site of your choice. Our mobile sites are Bayview, Duboce, Weise Ally, Hemlock Ally, and 16th and Mission. You can always reach out to azimmer@sfaf.org for more information about volunteer opportunities. 
Pick Up Crew Celebrates 3 years!
This July marks the 3 year anniversary of SFAF's Pick Up Crew. The Pick Up Crew operates 7 days a week from 7 am – 7 pm to pick up improperly discarded syringes from all over San Francisco. 
This month, the Pick Up Crew app is undergoing necessary maintenance to bring better service to the community. For the time being, Syringe Associates are only able to respond to reports of improperly discarded syringes by community members calling the dedicated line: (415) 818-7769. Twelve hours a day, 7-days a week you can get in touch with a Syringe Associate and make reports by calling this number. Once the report has been received, we will respond and clear the area within two hours (often less)!
We apologize for this inconvenience and assure you that we are committed to continuing the services you have grown accustomed to!  
Despite these technical difficulties, the Pick Up Crew continues to conduct daily sweeps in hot-spot areas to both remove syringes and syringe litter and to distribute IM Narcan. In the month of July, Pick Up Crew Syringe Associates made contact with 185 community members to discuss and train on IM Narcan usage.  Additionally Syringe Associates distributed a grand total of 204 IM Narcan kits. 
Lastly, there have been some internal promotions within the Pick Up Crew! Three of our longstanding staff have been promoted to Shift Supervisors and we celebrate their well-earned accomplishments. Brittany Falley, Robert Posey and Mike Harris have demonstrated excellence and commitment to their work and were honored with these promotions!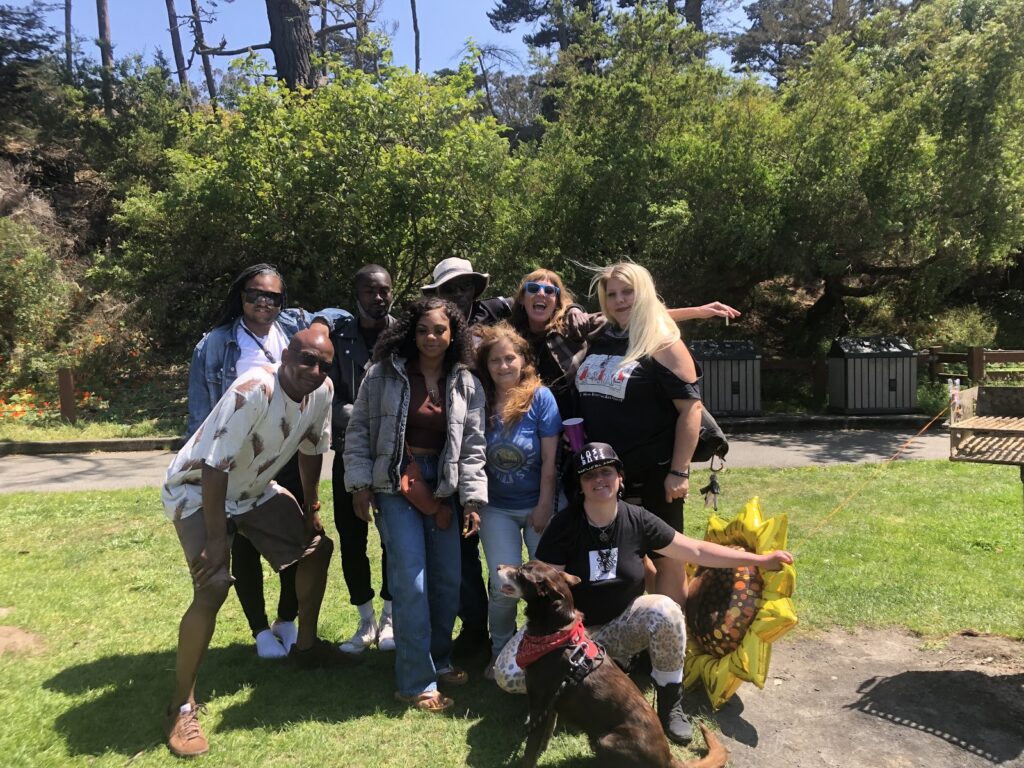 Justice for People who Use Drugs
This month is Overdose Awareness and Prevention Month. For the month, we are calling attention to the number of people who we lose to overdose every year–and urge you to get involved in advocating for safe consumption services in San Francisco. You can learn more about safe consumption services here, and you can sign the petition to bring safe consumption services to San Francisco here.