Injectable PrEP Offers a New Option for Women
A recent study reveals that injectable cabotegravir could be an effective HIV prevention option for cisgender women.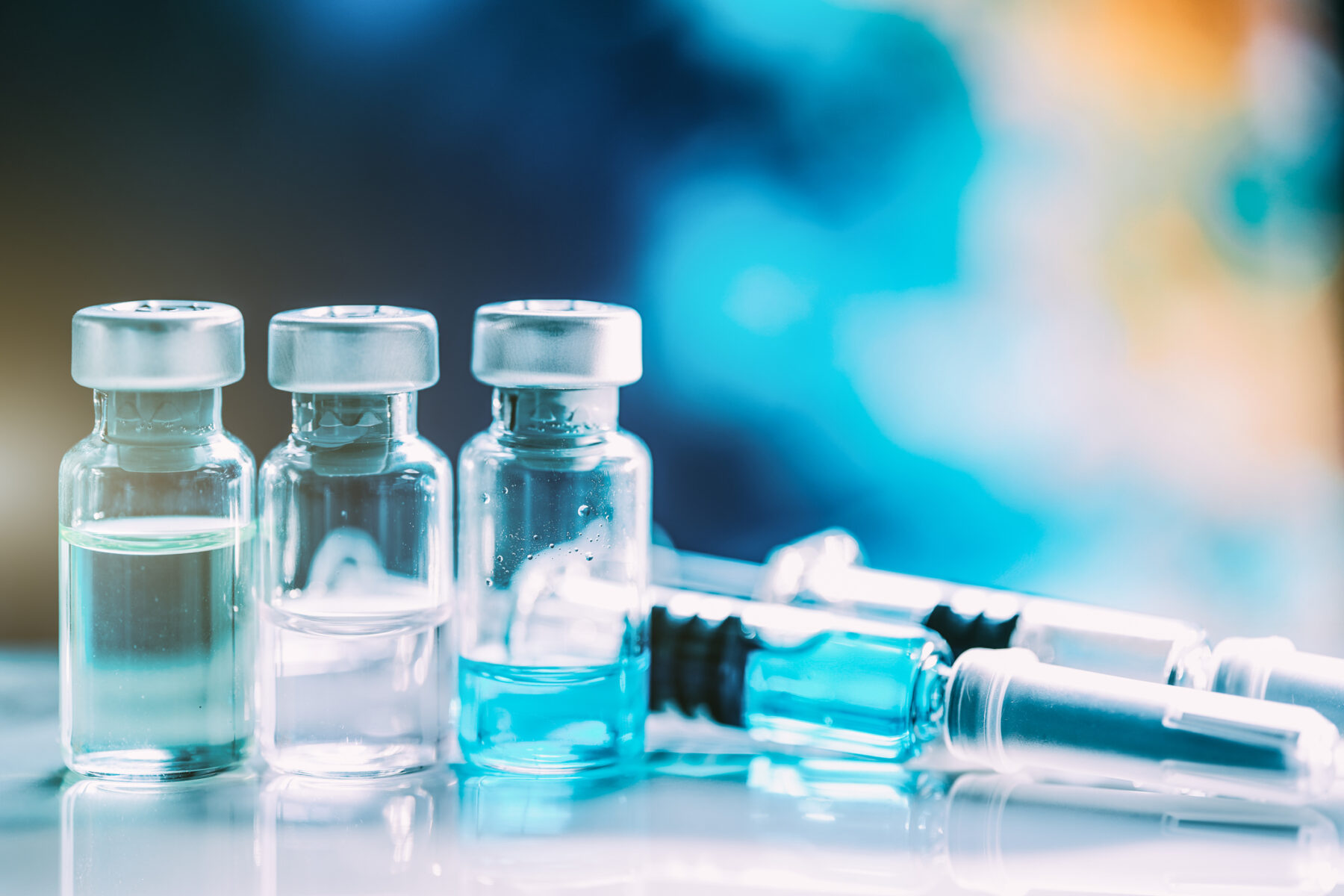 Injections given once every two months could soon offer women a new option for HIV prevention, according to recent research. Study HPTN 084, which enrolled more than 3,000 cisgender women in Africa, found that injectable cabotegravir worked better than daily PrEP pills, likely because the women found it easier to stick to the long-acting regimen. 
"We're most successful in our sexual health and HIV prevention when we have a variety of options and individuals are able to make the decision for themselves," said Janessa Broussard, NP, vice president for medical affairs at San Francisco AIDS Foundation (SFAF). "It can be empowering, rather than saying, 'this is your only option'."
Tenofovir disoproxil fumarate/emtricitabine (TDF/FTC; Truvada or a new generic equivalent) is the only approved PrEP option for cisgender women. A second PrEP pill, tenofovir alafenamide/emtricitabine (Descovy), was approved last year, but not for people exposed to HIV through vaginal sex.
TDF/FTC is highly effective for women as well as men. But while it has been shown to reduce the risk of HIV infection by up to 99% for gay and bi men who take it consistently, studies of cis women have seen lower levels of protection.
"While everyone may struggle with adherence to a daily tablet, for women, the current oral tablets have to be taken more perfectly — essentially daily—to be effective," HPTN 084 protocol co-chair Mina Hosseinipour, MD of the University of North Carolina at Chapel Hill told BETA. "This is in part due to the way the drug concentrates in genital tissues. It reaches higher levels in rectal tissues than in vaginal tissues."
HPTN 084 trial enrolled 3,223 cisgender women vulnerable to HIV in seven countries in sub-Saharan Africa. Nearly 60% were under 25 years old. Most did not live with a partner, more than half reported having two or more sexual partners in the past month, and a third had a primary partner who was either living with HIV or of unknown status.
The participants were randomly assigned to receive cabotegravir injections in the buttocks every eight weeks plus placebo pills or once-daily TDF/FTC pills plus placebo injections.
Although the study was scheduled to run for three years, it was stopped early in November after an interim analysis found that cabotegravir injections worked better than daily pills. Among the 38 women who acquired HIV, 34 were taking daily TDF/FTC and just four were taking long-acting cabotegravir. While both regimens were highly effective, cabotegravir was statistically superior, with an 89% reduction in the risk of infection compared with TDF/FTC. This is the higher level of effectiveness ever seen in a trial of PrEP for cis women.
"I don't think we can overemphasize the importance of this study," Anthony Fauci, MD, director of the National Institute of Allergy and Infectious Diseases, which co-sponsored HTPN 084, told reporters during a November press briefing. "This is a major advance in prevention."
These results are comparable to those of HPTN 083, a companion study that enrolled 4,490 cisgender men and trans women in six countries, including the U.S. As previously reported, that study also showed that cabotegravir was superior to TDF/FTC, reducing the risk of infection by 66%. Among the 52 people who acquired HIV, 39 were taking daily TDF/FTC and 13 were taking the long-acting injections. That study, too, was halted ahead of schedule this past May.
Both cabotegravir and TDF/FTC were generally safe and well-tolerated in HTPN 084, and most side effects were mild or moderate. Gastrointestinal symptoms such as nausea were more common in the TDF/FTC group. About a third of the women who received cabotegravir reported pain, swelling, or redness at the injection site, however, none withdrew from the study for this reason.
ViiV Healthcare indicated that it would use the data from HPTN 083 and HPTN 084 to support an application for Food and Drug Administration (FDA) approval of cabotegravir injections for HIV prevention, likely during the first half of 2021. Injectable cabotegravir still needs to be studied in adolescents and women who are pregnant or breastfeeding. The World Health Organization estimates that it will likely be more than a year before long-acting cabotegravir PrEP is widely available.
Long-acting cabotegravir is also being studied for HIV treatment in combination with an injectable formulation of rilpivirine (sold in pill form as Edurant). FDA approval of that combination is expected in early 2021. 
Who Can Benefit from Long-Acting PrEP?
Given that TDF/FTC is highly effective for women when taken daily, researchers think long-acting cabotegravir likely had an advantage because women found it easier to use consistently. Drug level measurements in a subset of women assigned to TDF/FTC showed that only about half had levels indicating daily use and about a third did not appear to have taken the pills during the past week.
Injectable PrEP does present some challenges because recipients will have to see a health care provider every other month to get their shots. But this has not proven to be a major barrier for long-acting injectable birth control.
"As we know from contraception experience, the more methods that are available to women to fit their lifestyle, the fewer unplanned pregnancies will occur. Likewise, having a choice of HIV prevention products to fit one's lifestyle would be expected to have a similar effect for HIV prevention," said Hosseinipour. "Injectable cabotegravir allows discrete use, only has to be administered every eight weeks, can be synchronized with some injectable family planning methods and doesn't rely on a partner's involvement."
According to Broussard, a few groups have not been as well served with current oral PrEP options, including younger people who find it challenging to take a pill every day, people who don't want to have a bottle of pills that someone might discover, and those with relationship challenges such as intimate partner violence.
"We definitely see adherence difficulties with some women in our program, who are faced with challenges that require them to prioritize other needs above their health. I think a prevention strategy that requires minimal engagement, such as injectable PrEP, could improve adherence," said Broussard. 
"Another group that could benefit is people who don't want to think about their HIV prevention strategy on a daily basis," said Broussard. "Having the opportunity to just go in six times a year and get a shot could be the prevention strategy that works best for them."
Broussard said SFAF aims to offer long-acting injectable PrEP in all clinical settings, including through Magnet's sexual health services at Strut, at the Market Street headquarters, via the mobile testing unit, and at syringe access sites. She noted that people who are homeless and people who use drugs often have extra challenges and could benefit from injectable PrEP.
"The clinical team is really excited about this option. We've already started to strategize about providing an easy way for people to come in and get their HIV prevention shot," said Broussard. "We want individuals who are at risk for HIV to get whatever type of prevention works best for them. We know PrEP is very effective, but our efforts thus far have not gotten the number of people we need to reach to really achieve the goal of zero new infections."