CROI 2018: A roundup of the most exciting PrEP news & research
Liz Highleyman summarizes the PrEP and HIV prevention research presented recently at the domestic HIV conference, CROI, including a new possible PrEP drug, real world PrEP effectiveness, and more.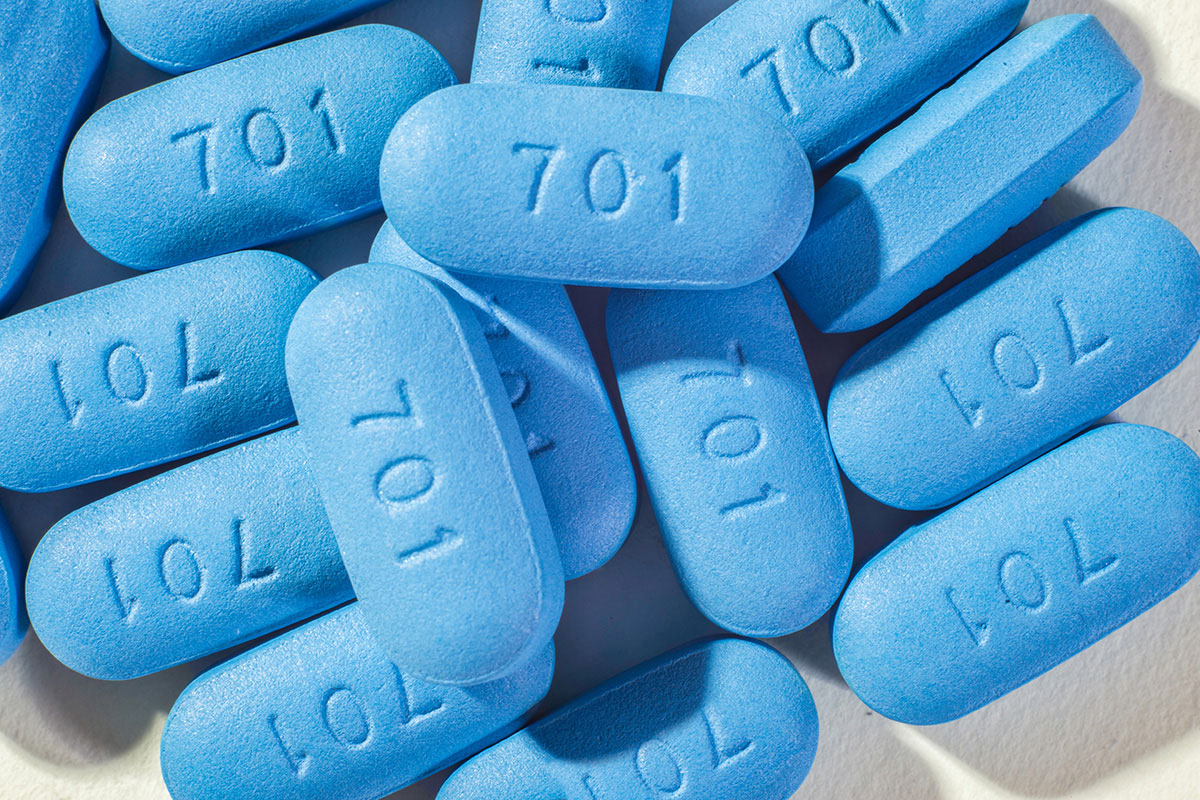 Pre-exposure prophylaxis (PrEP) and other news about HIV transmission and prevention were among the tops stories at the 2018 Conference on Retroviruses and Opportunistic Infections (CROI 2018) held in March in Boston.
Researchers presented information on PrEP's effectiveness in the real world, drug resistance to PrEP, a new PrEP drug now being tested, the effectiveness of the vaginal HIV prevention ring, patterns of HIV transmission through "clusters," and more.
Real world PrEP effectiveness
New research from Australia shows how effective the scale-up of PrEP can be in the real world. Cities such as San Francisco, New York, and London have seen new HIV infections decline as PrEP use has increased, but PrEP use ramping up over time and other factors such as earlier HIV treatment likely also played a role.
The New South Wales (NSW) Ministry of Health started a large PrEP implementation project dubbed EPIC-NSW (Expanded PrEP Implementation in the Community) in March 2016. The original recruitment target of 3,700 people was reached during the first eight months, and enrollment grew to nearly 9,000 by the end of 2017, according to Andrew Grulich, MD, of the University of New South Wales' Kirby Institute.
Similar to the pattern in the United States, participation in the PrEP program has been highest among white gay men age 25 and older concentrated in Sydney's gay neighborhood, with lower rates of PrEP use among women, transgender people, and young, non-white, heterosexual, and suburban gay men.
HIV diagnoses in NSW fell by 25% in the year after the PrEP program started, with an even greater 46% decline among people over age 35. Grulich said that the number of recent HIV infections (acquired during the past year) fell by 32% compared with the prior year. Only two new diagnoses occurred among program participants, or 0.05% per year, representing a 98% decline compared to the expected rate of new infections in this at-risk population. One of these people never actually started Truvada and the other had stopped taking it, underlining the high effectiveness of PrEP when used consistently.
It is clear that cases of "breakthrough" infection among people taking PrEP as directed are very rare. One such case reported at CROI 2016 involved a man who was exposed to HIV that was highly resistant to antiretrovirals, including the drugs in Truvada.
At this year's conference, Susan Buskin, PhD, and colleagues from Public Health Seattle presented results from an analysis looking at how many HIV-positive people in the community had viral loads over 10,000 copies/mL and high-level resistance to tenofovir and emtricitabine—that is, how many could potentially transmit HIV that is not susceptible to Truvada PrEP. They found that only 0.3% of the HIV-positive population met these criteria, suggesting that consistent PrEP use should provide protection in more than 99% of cases.
Another presentation this year described what may be the fourth case of breakthrough infection while on PrEP. This case, presented by Joshua Thaden, MD, PhD and colleagues, involved a 34-year-old man in North Carolina. He tested HIV-negative in December 2015, started PrEP in February 2016, and tested HIV-positive in April 2017.
Analysis of tenofovir levels in hair strands showed that he was taking PrEP consistently during the four months prior to his diagnosis (as far back as the hair analysis could go). His virus was found to have mutations conferring resistance to tenofovir and emtricitabine. But he was not tested regularly for HIV, and it is not clear whether he was infected with a resistant strain or whether his virus developed resistance while he was taking tenofovir/emtricitabine alone after infection, as these drugs must be used with a third antiretroviral to keep HIV under control and prevent resistance.
HIV Transmission Patterns
Anne Marie France, PhD, and colleagues from the CDC used phylogenetic analysis of HIV from 51,750 newly diagnosed individuals to identify clusters of rapid transmission.
Between December 2015 and December 2016, the researchers identified 60 transmission clusters of at least five—and up to 42—linked infections based on viral genetic similarity; 903 newly diagnosed people were part of a cluster. The average transmission rate in these clusters was 44 per 100 person-years, far higher than the national average of about four per 100 person-years. But this reached 132 per 100 person-years in the cluster with the highest rate.
The clusters were found in 20 states in all regions of the United States and Puerto Rico. They disproportionately involved men who have sex with men (83%), young gay and bisexual men (70% under age 30), and especially Latino men (38%, compared with 31% black men and 24% white men). This may help explain recent CDC data showing that while HIV incidence has declined among white gay men and stabilized among black gay men, it is rising among Latino gay men.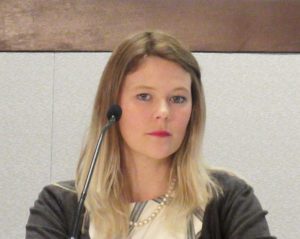 Another phylogenetic study looked at HIV transmission patterns among transgender women in Los Angeles. Manon Ragonnet-Cronin, PhD, from the University of California at San Diego reported that trans women are frequently represented in clusters of people with genetically related HIV. Transgender women are often part of sexual networks that include other trans women and cisgender men who identify as heterosexual. Trans women were less likely than other groups to be diagnosed with HIV, however. These findings indicate that HIV testing and prevention efforts need to reach beyond self-identified gay and bisexual men.
MK-8591: A possible PrEP drug now being tested
Looking at other PrEP candidates in the pipeline, Martin Markowitz, MD, from the Aaron Diamond AIDS Research Center reported findings from a study of MK-8591 or EFdA, an oral nucleoside reverse transcriptase translocation inhibitor with a different mechanism of action than approved NRTIs. This could be an advance over Truvada because it could potentially be taken just once a week.
Markowitz previously reported that MK-8591 at a weekly oral dose of 3.9 mg/kg completely protected macaque monkeys from rectal HIV infection. The protective effect was so strong that researchers decided to test lower doses. This year he reported that no monkeys receiving a weekly dose of 0.43 mg/kg—one-ninth of the original amount—became infected. When the dose was further reduced to 0.1 mg/kg, two out of eight monkeys were infected, representing an 86% risk reduction. But at an even lower dose of 0.025 mg/kg, four of six monkeys were infected, offering essentially no protection.
Markowitz suggested that for humans, a 250 microgram dose of MK-8591 taken once weekly could offer effective HIV protection.
Prevention for Women
Turning to HIV prevention for women, Jared Baeten, MD, from the University of Washington in Seattle and Zeda Rosenberg, ScD, from the International Partnership for Microbicides presented the latest interim findings from two studies known as HOPE and DREAM, evaluating vaginal rings containing the non-nucleoside reverse transcriptase inhibitor dapivirine. The rings, which are worn for a month at a time, offer women an HIV prevention tool they can control themselves.
HOPE and DREAM are open-label extensions of the randomized, placebo-controlled ASPIRE and Ring studies. ASPIRE enrolled more than 2,600 women and the Ring study enrolled nearly 2,000 women in sub-Saharan Africa. As reported at CROI 2016, women who used rings containing dapivirine had about a 30% lower risk of acquiring HIV than those who used placebo rings.
In both extension studies, adherence was high and the researchers estimated that the dapivirine ring reduced the risk of infection by 54%, based on the expected incidence among similar women not using the ring. It is often the case that adherence and efficacy improve in studies once participants know that an intervention works and know that they are using the real thing rather than an inactive placebo.
Renee Heffron, PhD, also from the University of Washington reported that women have a greater risk of HIV infection during the third trimester of pregnancy and the first six months after giving birth.
The findings come from a study of 2,751 heterosexual couples with an HIV-positive man and an HIV-negative woman in the Partners PrEP or Partners in Prevention trials in sub-Saharan Africa. The women reported less sex overall, and less condomless sex, during late pregnancy and the postpartum period. During follow-up, 686 women became pregnant and there were 82 HIV infections linked to their regular partner.
The researchers calculated that the probability of becoming infected with HIV was 1.05 in 1,000 acts of sex for women who were not pregnant or postpartum, 2.19 during the first trimester of pregnancy, 2.97 during the last trimester, and 4.18 during the first six months postpartum. After adjusting for other factors, women had about a three-fold higher risk of infection during late pregnancy and about a 4-fold greater risk during the postpartum period.
The biological mechanisms underlying this increased susceptibility are not yet known, but Heffron recommended that pregnant and postpartum women should be counseled about their higher risk and offered prevention tools such as PrEP.
—
Sources
Baeten, J. and colleagues. High uptake and reduced HIV-1 incidence in an open-label trial of the dapivirine ring. CROI, 2018, Abstract 143 LB.
Buskin, S. E. and colleagues. A public health approach to viremic individuals with PrEP-resistance virus. CROI, 2018, Abstract 1042.
France, A. M. and colleagues. Rapidly growing HIV transmission clusters in the United States, 2013 – 2016. CROI, 2018, Abstract 40.
Grulich, A. and colleagues. Rapid reduction in HIV diagnoses after targeted PrEP implementation in NSW, Australia. CROI, 2018, Abstract 88.
Markowitz, M. and colleagues. Low dose MK-8591 protects rhesus macaques against rectal SHIV infection. CROI 2018, Abstract 89LB.
Nel, A. and colleagues. HIV incidence and adherence in DREAM: An open-label trial of dapivirine vaginal ring. CROI 2018, Abstract 144LB.
Ragonnet-Cronin, M. and colleagues. Phylogenetic patterns of HIV transmission among transgender women in Los Angeles. CROI 2018, Abstract 42.
Thaden, J. T. and colleagues. Seroconversion on PrEP: A protocol for untangling adherence vs. resistance failure. CROI 2018, Abstract 1041.
Thomson, K. A. and colleagues. Female HIV acquisition per sex act is elevated in late pregnancy and postpartum. CROI, 2018, Abstract 45.