A biological reason for higher HIV risk with crystal meth use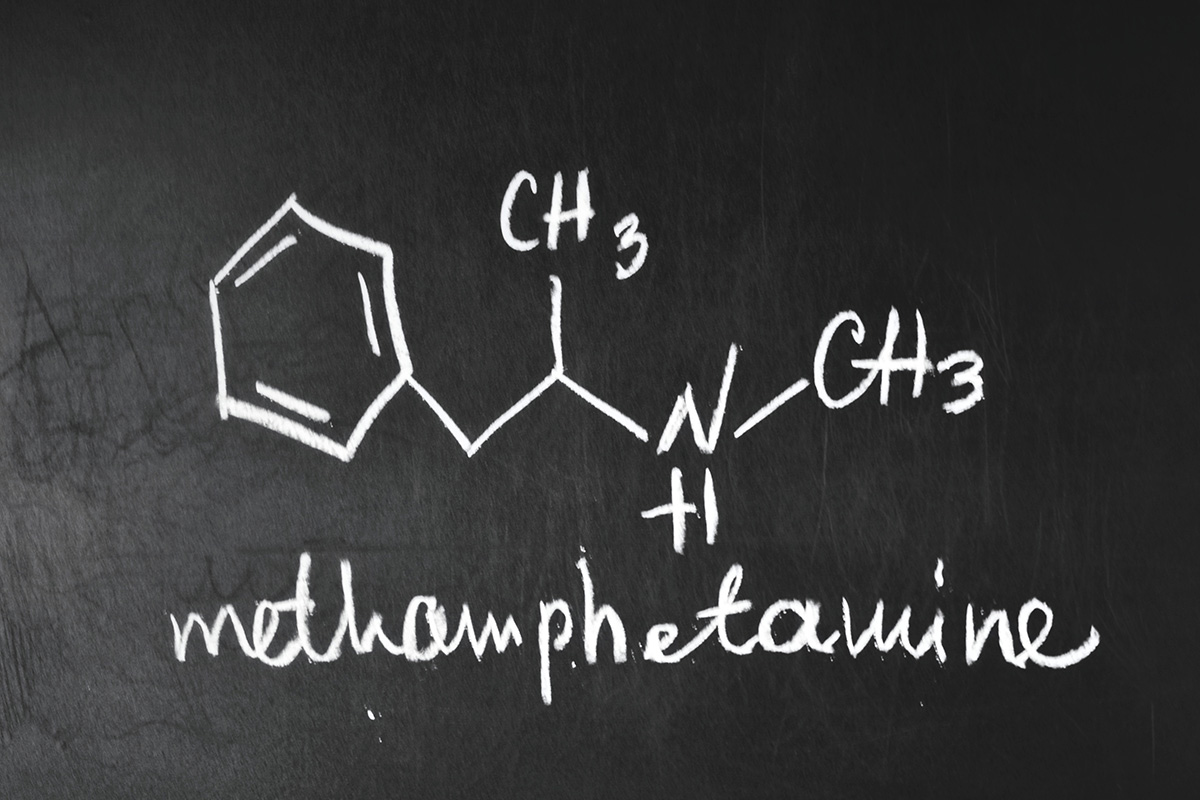 For many years, crystal meth has been known to be a "driver" of HIV infection. Oftentimes, researchers explain that people who use crystal meth may be having more sex, and higher risk sex, than other people—and this is the reason crystal meth is linked to HIV. New research suggests a biological reason.
Recent research by Peter Anton, MD with co-investigators Steven Shoptaw, PhD and Pamina Gorbach, MHS, DrPH and colleagues at UCLA suggests that the biological reason underpinning greater HIV susceptibility in people who use meth might also explain why people who use meth who are living with HIV may find it more difficult to keep their virus levels undetectable.
"We're beginning to see some direct mechanisms that—with more study—might explain why we see higher infection rates and more difficulty controlling HIV in people who use meth," said Anton. "This is the start of investigations into how crystal meth might affect HIV susceptibility and progression—and hopefully what will lead to interventions that may improve the health of people who choose to use meth."
In the study published in JAIDS, Anton and colleagues shared results from a very small pilot study conducted with 24 men who have sex with men: 16 who were HIV-positive and 8 who were HIV-negative. All reported recent crystal meth use (and this was confirmed with a urine toxicology test which detected use in the past 3 days).
The researchers collected samples of participants' blood and rectal secretions. In the blood and rectal secretion specimens, the researchers measured markers of inflammation (or "cytokines"): interleukin (IL)-1B, interferon-y, macrophage inflammatory protein, peripheral blood T-cell activation, and more.
The researchers found evidence of inflammation in the rectal mucosa of people who recently used meth. In both HIV-negative and HIV-positive men, meth use was associated with increase mucosal inflammatory cytokine production.
"Because meth is a stimulant, we hypothesized that it would increase the activity of something pivotal in the HIV infection pathway," said Anton. "And because 70% of the body's immune cells are in the gastrointestinal tract, we decided to look for evidence of increased cytokine production there."
Cytokines are responsible for "ramping up" the activity of immune system cells that HIV targets. If meth use activates cytokine production in the rectal mucosa, it would mean that HIV would be more easily able to establish infection if there were an exposure.
Increased cytokine production in the gut may also explain why people living with HIV who use meth have a more difficult time keeping their viral load suppressed. Cytokines facilitate the lateral spread of HIV from one cell to another, especially in the gut, where HIV-susceptible cells are tightly packed next to each other (versus in the blood, where they float more sparsely).
Further research is needed to verify and expand upon these findings, said Anton. The purpose of this study was not to stop people from using meth, he said, but to help people know the effects that meth might have on their health. Long-term, he said research might lead to a biomedical intervention that people who use meth could use, in conjunction with behavioral interventions, to mitigate the impact of meth on their HIV risk and health.
Source
Fulcher, J.A., and colleagues. Brief Report: Recent Methamphetamine Use Is Associated With Increased Rectal Mucosal Inflammatory Cytokines, Regardless of HIV-1 Serostatus. JAIDS, May, 2018.