June 17, 2022
Events Search and Views Navigation
10:00 am
Get toxed up at the paid Botox pop-up event, offered to all clients. Botox will be offered at $17 per unit, and for ever unit of Botox purchased at the...
Trans services & groups | Donors | Fundraisers
2:00 pm
The BBE Steering Committee meets on the 2nd  Tuesdays of the month. Steering Committee meetings are opportunities for members to demonstrate shared leadership by providing constructive feedback, generating ideas, and...
HIV support | African Americans | People Living with HIV | People Over 50 | Black Brothers Esteem
6:00 pm
Before the weekend begins, get substance use support in a no-stress, no-judgement drop-in group in the Castro. We're here for gay, bi, trans and men who have sex with men...
Castro Harm Reduction Friday Night | Social support | Substance use treatment | Support groups | Gay, Bi & Queer Men | People Who Inject Drugs | People Who Use Drugs & Alcohol | Stonewall Project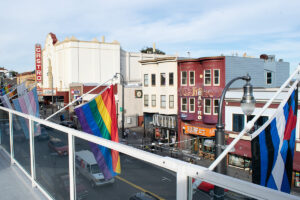 + Export Events